Mecanic Vallée brings LCAMP at the "Transfo Digitale Day" in Toulouse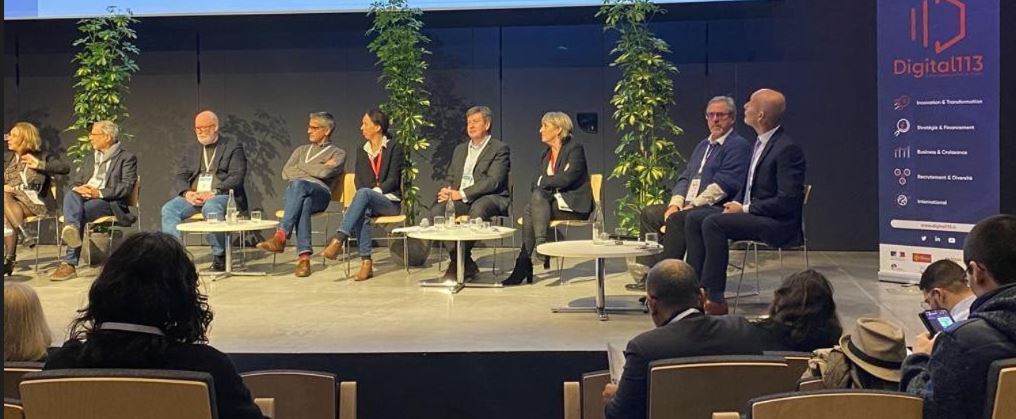 On 8 December 2022, the Transfo Digitale Day was held at La Cité in Toulouse (France), a series of conferences and roundtables, both in person and online, on digital transformation for business. Hervé Danton (Mecanic Vallée, partner) presented the LCAMP project, and underlined the role that this future platform could play for Advanced Manufacturing in Europe."
The Transfo Digitale Day, organised by the Economic Development Agency in Occitania, Digital 113, with the collaboration of Aerospace Valley and Mechanic Vallée, brought together more than 200 professionals. This 5th edition was dedicated to the aeronautical and mechanical industries.
Hervé Danton, delegate of Mecanic Vallée, took part in one of the sessions focused on digital technology in the industry, and in a roundtable devoted to the possible and necessary solutions to help the industry become digital.
In the roundtable, Hervé Danton presented the European LCAMP project that Mecanic Vallée is a member of the consortium, together with CMQE and 18 other partners from  10 countries, of which 9 are educational organisations, 7 are industrial companies and 4 are VET and industrial associations.  The aim of this project is to build a database on Industry 4.0, its professions, training, technological trends and the necessary skills. This project will allow easier access to information related to advanced manufacturing and will encourage its development. Hervé Danton underlined the role that this future platform could play for Advanced Manufacturing in Europe.
https://lcamp.eu/wp-content/uploads/sites/53/2022/12/Herve_DigitalDay_2022.jpg
419
1016
levenezmolac
https://lcamp.eu/wp-content/uploads/sites/53/2022/07/lcampLOGO_BERTSIOAK-negatibo_kolore1B-300x146.png
levenezmolac
2022-12-20 08:35:08
2022-12-20 08:35:08
Mecanic Vallée brings LCAMP at the "Transfo Digitale Day" in Toulouse