Press release prepared by KOCAELİ İL MİLLİ EĞİTİM MÜDÜRLÜĞÜ
IMATECH – Industrial Production Technologies Fair, which brings together the machinery and production sectors, started in Fair Izmir. Hosted by Izmir Metropolitan Municipality, İZFAŞ and İzgi Fuarcılık cooperation, with the support of 4M Fuarcılık, the fair brings together leading companies in the production of machinery and components, while all industrial systems needed for the factories of the future are also included.
The Turkish project team of the LCAMP Project, of which Kocaeli Provincial Directorate of National Education, Gebkim Vocational and Technical Anatolian High School and GEBKİM OIZ are partners, took part in the fair to promote the project. Our team, which participated in the IMATECH Event Programme, explained the objectives of the LCAMP project and the work to be carried out with the project to the participants. Mustafa Doğan, Provincial Deputy Director of National Education in charge of R&D Unit, Hasan Burçin MENTEŞ, Vocational Education Coordinator, Volkan Alpaslan Kılıç, Project Specialist and Nisa YILMAZ, GEBKİM OIZ Education Manager took part in the event.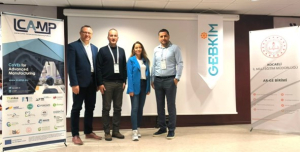 Hasan Burçin MENTEŞ gave information about the activities of the LCAMP project, which is funded by the EACEA in the framework of the Centres of Vocational Excellence (CoVEs) Programme and has a budget of approximately 5 million Euros. He introduced the opportunities that the industry will benefit from Turkey's participation in the project, which will have important outputs on advanced manufacturing and production technologies of the future.
The LCAMP (Platform of Learner Centric Advanced Manufacturing CoVEs) project is a collaborative effort of 21 partners from nine countries, with a total budget of 5 Million Euros. Its primary objective is to develop highly skilled and qualified employees for digitalisation/automation, which are crucial requirements of the current age.
The project involves a wide range of partners, including basic and continuing vocational education and training providers, higher education institutions such as universities of applied sciences and polytechnics, research institutions, manufacturing associations, companies, chambers, and learners of all ages. Together, they form a comprehensive skills ecosystem, known as the Platform of Learner-Centric Advanced Manufacturing Centres of Vocational Excellence.
The LCAMP project aims to establish the first Strategic Alliance Platform, which will bring together learners, schools, and businesses to face the challenges of Industry 4.0. This platform will serve as a practical solution through its services, analytical tools, and data-rich resources for the three stakeholder groups to benefit from each other.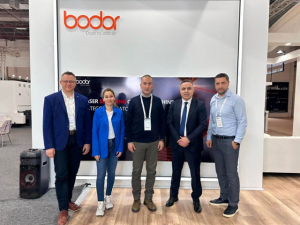 Overall, the LCAMP project is a significant and innovative initiative that seeks to create a sustainable and dynamic learning environment, enabling learners to gain the necessary knowledge and skills to thrive in the rapidly evolving digital age.